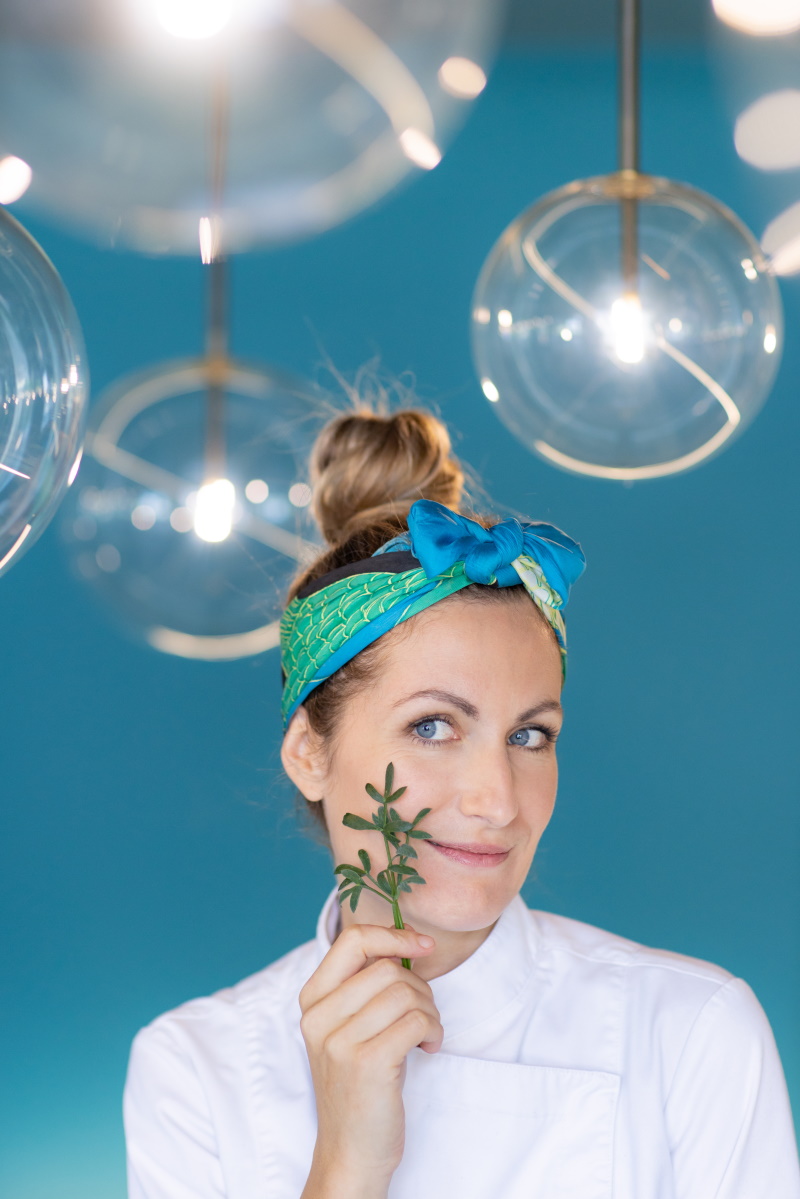 A new chef from Oceania at Black Bass!
Annecy – SEPTEMBRE 2020
She is young, talented and she is an adventurer: Auriane Longuet is the new chef of the Black Bass Hotel, who came from New Zealand last August.
Auriane started training at the hotel school in Avignon, she then followed up at the Le Royal Palace in Evian, the Mandarin Oriental in Paris and the Bories in Gordes. After these prestigious experiences in France, she decided to try an adventure on the other side of the world, in Oceania, and landed in Sydney, Australia.
She joined the brigade of chef Josh Niland, a national star, hence the name of his restaurant: "Fish Butchery". Auriane discovered the secrets of the master and the art of anti-waste.
A year later, she tried her hand at an even more adventurous venture in New Zealand. There, she joined the team of a prestigious eco lodge: Hapuku Lodge in Kaikoura, which concept is "from farm to table". The young woman has the pleasure of working with fresh and local products to the delight of her guests. She then moved closer to the Great Barrier Reef and worked on a private island where a few privileged people came to enjoy the beauty of the place. There she learned the art of tailor-made dishes… And it was in the summer of 2020 that she finally returned to her native land and joined the Black Bass team.
Today, this young woman wishes to bring all the creativity and know-how of Oceania to fish cooking. Fresh and local products, limiting waste as much as possible, creativity and simplicity are her watchwords.
Dishes with peaceful influences, putting an emphasis on the treasures of Lake Annecy's make a tempting, mouth-watering program!
Are you still not following us?
*** On Instagram ***
*** On Facebook ***
*** On LinkedIn ***
*** On Pinterest ***
*** On YouTube ***