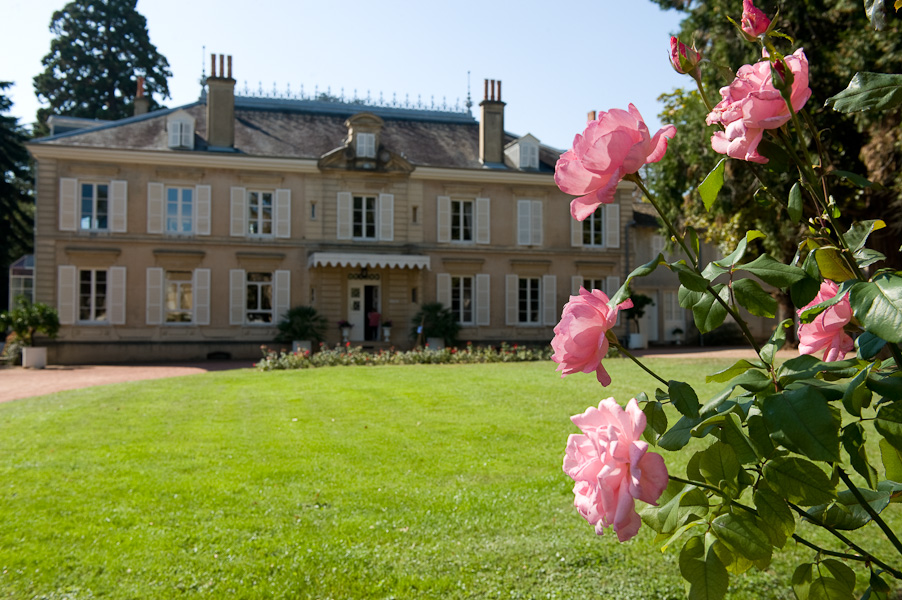 Château des Ravatys joins Lavorel Hotels
Beaujolais – JANVIER 2021
With nearly 30 hectares of vineyards in the heart of Beaujolais, Château des Ravatys is an attractive place full of history. Built in the 19th century by the Polytechnique school engineer Auguste Solet, the estate built its reputation in the 1900s thanks to a bronze decoration. Chateau des Ravatys was bequeathed to the Pasteur Institute by Auguste Solet's heiress. At the end of 2020, it was soldto the Lavorel Hotels group, which intends to exploit the full potential of these premises.
Beginning with wine-making process. The estate has engaged in a conversion to organic farming, which will becarried on . The vinification processes will also be optimised in order to improve quality. Brouilly, Côte de Brouilly and Beaujolais Rosé will be available for sale at the Château but also in the various properties of the Lavorel Hotels group.
The estate is also an ideal place for private or professional ceremonies. Numerous weddings are celebrated here throughout summer months, making the most of the Orangery and its large windows overlooking the Château, the park with its century-old trees and the enchanting environment of Mont Brouilly. The setting is just as appealing to companies who appreciate the calm and beauty of the place.
Château des Ravatys, the new flagship of Lavorel Hotels, is an opportunity for the group to diversify into the complementary field of viticulture, while bringing its expertise in hospitality. We look forward to welcoming you there!
Vous ne nous suivez pas encore ? Retrouvez-nous :

*** Sur Instagram ***
*** Sur Facebook ***
*** Sur LinkedIn ***
*** Sur Pinterest ***
*** Sur YouTube ***